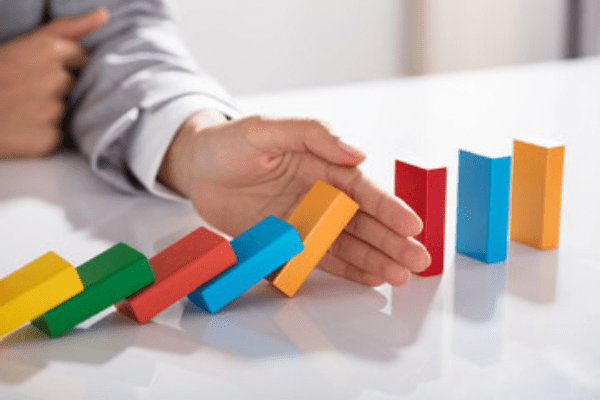 U-M collaborates with stakeholders to implement youth substance use prevention programs and develop and share best practices for pain management, opioid prescribing, and patient education.
Evidence-based school and youth education services
Prescribing best practices for licensed professionals
Community drug disposal programs
Disposal guides and resources
Camp Hope: Bereavement Camp for Overdose Loss Survivors
Camp Hope is an evidence-based bereavement camp for children aged 5-17 years and their parents, grandparents, or other caregivers who have experienced the death of a parent/significant person from an opioid/other drug overdose within the past 10 years. The program includes Hope HQ, an online resource and support center with information to address stigma and to facilitate improved access to behavioral health services. Camp Hope is operated in southeast Michigan by a multidisciplinary team made up of community, academic and health care partners, including: The Center for the Study of Drugs, Alcohol, Smoking and Health (DASH Center), Wayne State School of Social Work, University of Michigan School of Nursing, Michigan State University Kinship Care Resource Center, Hazelden Betty Ford Foundation, Trinity Health, and over 30 community partners from across Michigan, including Ele's Place, Chowhound Gourmet, La Sed, Corner Health Center, Families Against Narcotics, Oakland Livingston Human Service Agency, and the Detroit Area Agency on Aging.
Implementation details:
U-M will assist community organizations to implement this program. Contact the U-M Opioid Solutions Team
Faculty Leads: 
Sean Esteban McCabe, PhD, University of Michigan and Luisa Kcomt, PhD, Wayne State University
Michigan Opioid Prescribing Engagement Network (OPEN)
 The Opioid Prescribing Engagement Network (OPEN) was created to develop a preventive approach to the opioid epidemic by focusing on improving opioid prescribing in acute care settings (surgery, dentistry, emergency medicine, obstetrics, pediatrics, trauma), provider and community education, disposal outreach and stigma reduction awareness. 
Data driven opioid prescribing recommendations 
We have found that addressing opioid prescribing after surgical procedures, childbirth, and other brief but significant care encounters has the great potential to reduce the number of new chronic opioid users. 

We examine

opioid prescribing

, opioid consumption, new persistent use, and patient refills after acute care episodes to inform

pain management.

 
OPEN provides tools to help with screening for substance use disorders (opioids, alcohol, other drugs of abuse) during acute care episodes to link patients to care and suggested care pathways to ensure safe, equitable care for patients with substance use disorders and those using opioids prior to an acute care episode.
Additional information:
Michigan network takes preventive approach to address rising opioid overdoses
Implementation details:
U-M will assist healthcare organizations to implement this program. Contact the U-M Opioid Solutions Team
U-M Faculty Leads:
Chad Brummett, MD; Jennifer Waljee MD, MPH, MS; Mark Bicket MD, PhD; Michael Englesbe, MD
Improving Pain and Opioid Use Disorder Care Through Physician-Pharmacist Collaboratives
Training for Healthcare Professionals
The Prescription Drug Overdose (PDO) Project is a broad effort to educate Michigan providers regarding safe opioid prescribing using the CDC guidelines. This includes in-person and virtual presentations followed by a Q&A section for participants to converse about important topics covered. In addition, the project supports an online safer prescribing toolkit with curated, rapid access information regarding topics including: prescribing guidelines, creating controlled substance agreements, non-opioid options for pain management, tapering guidelines, screening a patient for opioid use disorder, linking to treatment for those patients with a substance use disorders, and special populations (eg. older adults) that providers can use while in the clinic. This toolkit also includes robust patient education / patient facing materials that providers can use in their practice. The Project team partners with the Michigan Department of Health and Human Services MDHHS) and is operated by U-M Injury Prevention Center teams.
Additional information:
Prescription Drug Overdose (PDO) Prevention Initiative 
Implementation details:
U-M will assist healthcare organizations to implement this program. Contact the U-M Opioid Solutions Team
U-M Faculty Leads:
Patrick Carter, MD and Eve Losman, MD
Youth Summer Program to Prevent School Disengagement and Substance Use